Welcome to the website of George and Martha Washington depicted by Bill and Cara Elder.
We are Historians – First-person interpreters of George and Martha Washington.
Providing educational lessons in living history, we would love to be a part of your event or make a presentation at your group or school.
Please visit our Program Topics page for more information on out topics and subject matter.
For more information on how George and Martha can make an appearance at your next event, please contact us.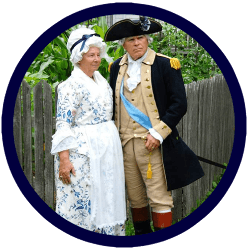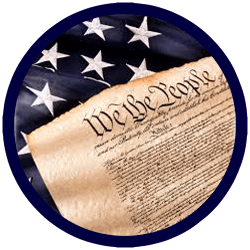 The Elders Are Available For
Small & Large Presentations
Bill and Cara Elder are retired educators who taught in both Pennsylvania and Florida (Bill taught high school history and Exceptional Student Education; Cara taught Computer Applications and elementary).
Available for:
presentations
ceremonies
appearances
school assemblies
We present George and Martha Washington: Continental and British Soldier, Colonial Couple of the 18th Century.
The Elders are 18th Century, First-person Historic Interpreters who enjoy depicting life in the colonial times.
George & Martha Washington
(386) 943-8647 | celder@cfl.rr.com
Web Design & SEO by Bounce Marketing Foundation